Soto Lab&Co.Ltd. is the exclusive dealer for Europe Continental of lead battery and Plombe/gel battery regenerator SOTO-WW1®
We decided to distribute this innovatice and effective regeneration equipments since the waste of lead batteries is one of the biggest threat to the environment.
Each of us should feel in charge of strongly try leaving to future generations a cleaner planet, without poisonous substances spread irreversibly around the globe.
It is not commonly knows that materials used in building batteries are the second most polluting and toxic element, since the impossibility of recycling them. 9% of lead batteries remains unaffected and unutilizable forever and highly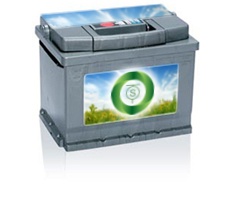 polluting.
The lifecycle of an accumulator depends by the solfatization process that is normally not monitored. We're commonly used to do regular checks to every mean of work and transport in their electrical and mechanical devices, but we rarely think to check the efficiency of the battery before it will suddenly stop delivering the required energy.
The regeneration process ot SOTO-WW1® allows to extend up to 3 times the life of quality batteries.
The equipment delivers the best results when used onto batteries still in their acceptable stage of efficiency.
Batteries of different use like batteries to start up vehicles, batteries for traction, static accumulators and batteries for UPS, are structurally different one another but all suffer by the process of solfatization. All of these types of batteries can be regenerated with SOTO-WW1® in full respect of the environment and with great savings.